Custom Framing
   Sports Jersey
Custom Framed Mirrors
         

Memorabilia Farming
Physician office waiting room
Restaurant Dinning Area
Home Office
Law Office
Project your corporate image and sense of
style through the frames that grace your walls..
Brentwood Art & Framing Gallery
11654 SAN VICENTE BLVD. LOS ANGELES , CALIFORNIA 90049* 310.447.0997* [email protected]
SERVICES
All Under One Roof
Custom Framing . Art Gallery . Digital Imaging & Photo Retouching . Canvas Stretch. Sports Memorabilia
Your Custom Framing has never been so fun.
For the past 30 years, Brentwood Art & Framing has earned a respectful list of clients serving residential sector of West Los angeles community. In the meanwhile, we have developed Business relationship with Art Collectors, Museums, Interior Designers, Film Enthusiasts & Industry Professionals to raise the bar higher for Custom Framing in West Los Angeles area . Our show room offers a wide selection of Custom Framed Memorabilia, including signed & Numbered, limited edition Jerseys, Balls, etc. of famous athletics and future Hall of famers.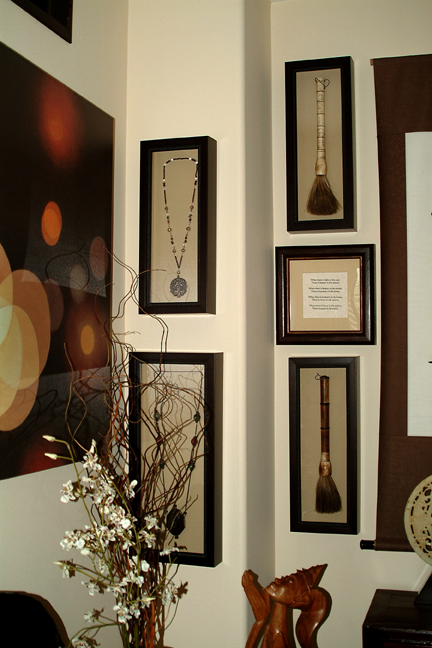 Shadow Box Framing
Santa Monica – Residence 2014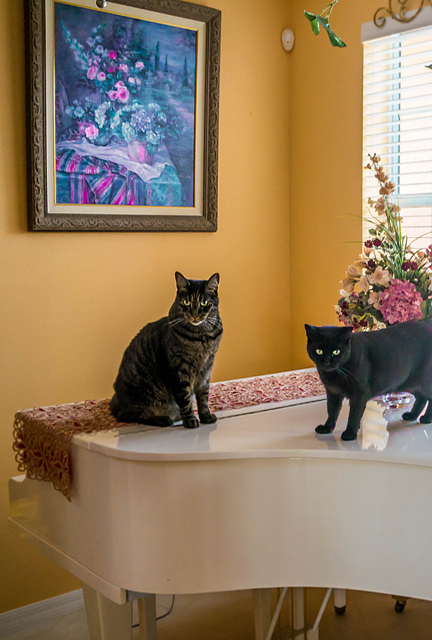 Fine Art Framing
Brentwood – Residence 2014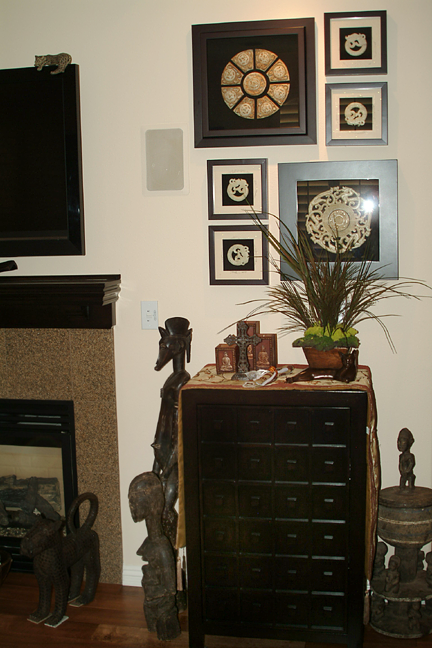 Artifacts Framing
Santa Monica – Residence 2014
What Our Customers Say About Us...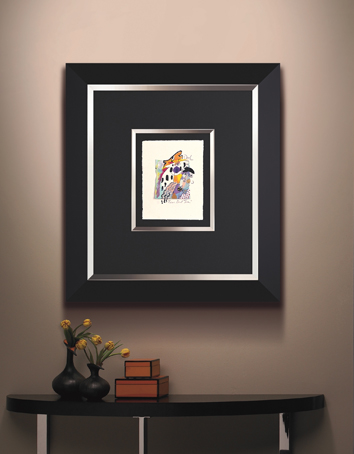 Accent Your Home
with custom framing by our experts!
Shawn M. Los Angeles, CA
Brentwood Art & Framing – Los Angeles, CA | Yelp
I love this place. Any time I need something framed and matted,
I bring it here. The quality of work is excellent. Richard really
knows what he is doing, and he has an eye for how to bring
everything together. I don't have an eye for these things, so I trust
his logic on the frame/colors that should be used. Every time a
piece comes back, I can't believe how great it looks. His finished
product is second to none. He has a huge selection of framing
options to choose from, and he spends time with me to make sure
I get exactly what I want. The shop is on the westside of LA,
but you can get free validated parking in the back.
Abby A. Los Angeles, CA
Brentwood Framing- Los Angeles, CA | Yelp. I couldn't be happier with the incredible job Brent wood Framing in Brentwood (11654 San Vicente Boulevard)  did on framing a newspaper article.I went in with an article and very little idea of how I wanted it framed. Richard (the store owner) treated the job as if it was for himself. He gave me a handful of affordable options as well as helping me with his suggestions on how to make it look best. I couldn't have been happier with how it turned out AND he was able to do it so fast!I needed it done in 5 days and he had a can do attitude from the minute I walked in the store.  Brentwood Framing Gallery  will now be my go to place for all framing.  Total success!!
L T. Los Angeles, CA
Brentwood Art & Framing Gallery – Los Angeles, CA | Yelp
Such a great experience at this place! After calling numerous shops including Michael's art supply, and NONE of them being able to give me an estimate of how much it would cost to get my print framed (and all of them wanting to nickel and dime me, insisting I buy one of their frames instead of using my own), it was a real relief when I called Richard and got an exact estimate immediately and painlessly over the phone. I'm not sure what people are talking about in the previous reviews as far as prices go. I felt the price was extremely reasonable and the quality of work was worth more than its cost. Not to mention the shop owner is extremely generous and even threw in some glass for my frame for free to replace the cheap plastic cover it came with. Cool guy. Got my finished product only one day after I dropped it off too, so that was awesome. Highly recommend Brentwood Art & Framing Gallery I was very impressed by the finished product and great customer service.
11654 SAN VICENTE BLVD.  LOS ANGELES , CALIFORNIA  90049      [email protected]  310.447.0997
Thank You for trusting us and and reminder that we are here when you have that special framing need. Please feel free to contact us for all your inquiries

Thank you

Our Hours
Monday – Friday: 11 AM – 5 PM
Saturday: 11 AM – 3 PM
Sunday: Closed